About...




Open Call for...




Info for...




Questions? contact@EVENTgelical.com Dave @ 402-968-5963
Alysen Ficklin
Email

My name is Alysen and I love any art I can get my hands into. Smudged charcoal on my wrists and fingers, a thousand colors of paint smeared into old clothes, and sticky gel medium dripping onto the basement floor — these are the trappings of happiness.

These are the messy side effects of my dreams transforming into reality.

My art pieces use a variety of substances, techniques, and sometimes, found items. At the end of the process, they don't seem like paintings as much as they are a conglomeration of media I used to evoke a feeling. I call them multimedia canvases, and I hope you enjoy seeing them as much as I enjoyed creating them.

Brandi Bentley
Web Site

Brandi Bentley is a cosmetologist by day and a photographer/painter by night. She likes to express individuality through different forms of art, working with mixed media,acrylics, oil and photography. She doesn't conform to a particular style of art. She feels as though each piece should be as individual at the subject.

Brenda Turner
Web Site

Brenda Turner has been interested in photography since a small girl. She was always the one at the birthday party snapping photos to capture the event. After taking a basic black and white darkroom course in college with a borrowed camera, Brenda renewed her enthusiasm for photography and set out shooting whatever caught her eye. This led mostly to taking live and still band shots over the years with nature, architecture and the random portrait mixed in. From those simple beginnings and forward, she sought to share captured images in much the same way as a painter, poet or musician evokes reactions through their respective media. She has always felt it important to capture that special moment in time to be enjoyed by all for years to come.

Brenda doesn't limit her focus or style to color or black and white and for that matter to any particular subject. Being a photographer to her is more about being aware of what's happening around you and appreciating the moment as you are living it. Capturing that moment in a unique way to create a captivating image is what she strives for.

Chris Barnes
Web Site

I am a landscape and portrait photographer located in Central Nebraska, originally from Northern California.

I became fascinated with photography in high school, developing my black and white film in class and that enjoyment has never left me. I have had the good fortune of traveling most of the states in the country, both popular spots and places off the beaten path. Each new place I travel to adds to my photographic perspective and inspires a refining of my approach to photography; Be it hiking 11,000 feet in Yosemite, shooting from the top of the Empire State Building or capturing a sunset on the prairies of Nebraska.

I specialize in outdoor portraiture. I also have a full studio for indoor work as well. My emphasis is on capturing clients emotions and personalities and transferring them onto print and digital media for them to enjoy and share. Working with light and composition to bring about something admired is my goal.


Dillon Stienike
Web Site

Born in Yakima, WA, and growing up in the middle of Nebraska, Dillon spent his childhood with comic books and heavy metal music. He's lived in a wide range of environments ranging from towering cities, dark forests, to open fields along with a strict father, two younger brothers, and a missing in action alcoholic mother. Growing up with such a number of influences perhaps paved the way for such an imagination. The brutal and monstrous to him, as it seemed, pleased the senses aesthetically.

During his adolescent years, art began to progress into a form of personal freedom. Stepping into adulthood he moved to Colorado where he attended school at Westwood College of Technology in Denver. He obtained his associates degree in applied sciences of graphic design and multimedia. He started his own business in 2007 titled, Dillon's Diabolical Designs®.

Since that time his artwork has been seen gracing album covers, t-shirts, festival posters, social networks and internet websites. He has worked with clients such as Faith Buried In Flames, Dirtfedd, Dusk Bled Down, Dreaming of a Nightmare, The Clincher and many more. Stienike's artwork for Electric Sky Entertainment's Cornstock 2009 festival has received recognition from many fans.




Elizabeth Stayer
Web Site

Part time worker, full time student, future professional photographer. Although I do not get to work on photography as much as I like, I feel it is a strong asset of mine. Once I graduate school (only a few months to go!), I plan to hopefully make photography my number two priority (number one being work. I have to pay for all that expensive photographic equipment!). I love art and photos that are more than your average portrait.

Jeff Mack
Web Site

Jeff Mack is an artist based in Omaha, Nebraska, where he studied art in college. He has been creating art using direct metal sculpture, glass enamel, art jewelry, pen and ink, and painting. He dreams in color.


Jody Mitchell
Web Site

Jody was born in Sioux City Iowa and raised in rural Nebraska. He earned a Bachelor of Arts from Dana College. At college he began to hone my craft in painting as well as experimenting in printmaking, sculpture and photography. Combining the elements of these disciplines with graphic design, he endeavors to create an interesting and unique visual experience through color, texture and movement. Finding inspiration in the occidental and experimenting with symbolic imagery, he strives to develop other levels in his art that are always relevant to any age.

Continuing to perfect his craft, He has found a focus on three major genres: painting, box construction and found object creations. Sometimes combining these genres in new and interesting ways. "My art is consistently, 'edgy yet refined.'"

Joseph Iovino
Web Site

Mine has been an intrepid soul and over the years I have met a lot of people and have been humbled by being in the presence of these people during their best and worst of times. Being a part of how people mistreat each other and deal with being mistreating people, I have developed compassion for people in their varying and colorful emotional states. Instead of judging someone for being affected by something that may seem trivial to another person I, of course, try to empathize, but am ultimately more obsessed with why their experiences have affected them thus. My work is my record and veneration of these observations. My foremost interest is in understanding the state of the people around me.


Julia Kappenman
Email

Julia graduated from the University of Nebraska Lincoln with a Bachelors degree in Fine Arts. Her work primarily consists of calligraphy and illumination, landscapes, portraits, figure study, still life, abstracts and non objective paintings. She works in the following mediums: oil, acrylic, watercolor/guache, air brush/spray can, charcoal, pastels, and pencil. She currently works for Allstate in the licensing department and paints on the side. She also love sewing modern and period clothes, costumes, and has assisted in a few theatrical productions in the wardrobe dept. She has participated in two productions with EVENTgelical and has had a great time!


Kelsey Leinen
Email

As an artist my work has always reflected a fascination with subconscious imagery. The primal, often startling visual devices that visit our dreams and fashion our stories rise from the dark of our unconscious to surprise, unsettle or scare us, and subvert our conscious thinking to show us things we wouldn't see otherwise. Applied in the context of my paintings, these deeply intuitive images invite viewers to confront concepts alien or inaccessible to their normal way of seeing the world, arousing old, deep knowing which is otherwise tucked away in the darkness of dreams and meditation.

Luke and Molly
Web Site

When painting alone, an artist can think ahead and plan what to do next. When painting with a partner, as Luke Armstrong and Molly Nicklin do, the process becomes spontaneous, instinctive, and almost subconscious. Luke and Molly rarely talk while painting together. Instead, they react to one another's brush strokes, having a dream-like conversation on the canvas. While their finished compositions are compelling, the real beauty is in the collaborative process, which can be witnessed in their live painting performances.


Both artists have Bachelor of Arts degrees in Studio Art, and have performed and exhibited together at The Omaha Magic Theatre, The Nomad Lounge, The Blue Flamingo, UNO and Buena Vista University.

Mark Sabaliauskas II
Email

I am Mark Sabaliauskas. I am a seventeen year old Junior at Creighton Preparatory School. I enjoy art, I especially enjoy the local art community, and am very willing to participate in it at every opportunity. My latest endeavors have lead me to twisty curvy abstractions of myself, expressed best through my ink pens. I enjoy contrast in every sense which it can be obtained. Whether it be curved lines to straight lines, black to white, or purple to yellow. Other parts of my art heart lie with, acrylic paint, and Photoshop.

For this show I think I will stick to ink pens, and my feelings about dreaming expressed the best way I can find in peoples faces.

Megan K. McGuire
Web Site

Megan is an award winning actress and vocalist who has performed with Opera Omaha, the Omaha Community Playhouse, and many other venues across Omaha and the US. She is branching out into the visual arts with her debut showing here at Dreaming. Megan is a world-traveler, and specializes in capturing the environments and images of her cultural journeys both at home and abroad. In addition to photography, Megan creates multi-media fiber art, handmade journals and quilts.

Michael McIntyre
Email

After retiring from the Air Force, I took up knife-making as a hobby. I loved the wood. After an injury to my back I was unable to work safely with the power tools, so I gave up woodworking for ten years. On a whim, I took a pen-making class and realized that I could get back to the beauty of my wood. I enjoy bring out the beauty and the dreams that I see in the wood.

Michael Pysh
Web Site

Michael has lived in Omaha, NE most of his life. He really enjoys the act of applying paint to canvas using layering to create intriguing textures and the illusion of depth. The abstract portion of his work is more of an expression of emotional energy, than any sort of planned idea. Whatever happens…well, happens. The addition of the stylized portraits in combination with the abstraction is his way of adding structure to the chaos. His digital work is usually a combination of multiple photographs combined to make the standard portrait into something much more visually stimulating.

Mike Giron
Web Site

Mike Girón was born in New Orleans, 1970. He has featured in solo and group exhibitions, created public artworks and, at one time, even painted mardi gras parade floats. As a professor, he has influenced many artists, and has been curator of socially-conscious art exhibits. His chosen media include oil painting, murals, traditional and digital printmaking, and design. Mike currently lives in Omaha, NE, with his wife and children.

Nikki "Sticky" Farris
Email

My name is Nikki Farris a.k.a. Sticky, which is commonly used as my signature. I was born and raised in Omaha, NE. Art for me, is probably similar to others: therapy. Inspiration for my artwork comes from my personal life in some way, largely based on vivid and lucid dreams. I enjoy too many different types of art to list any specific artist as my favorite. I'm very open-minded with trying new mediums in my pieces, I like to experiment. Can't knock it 'til you try it!

Paul Heft
Web Site

My name's Paul Heft and I will be graduating from UNO with a degree in Journalism this May. I enjoy taking pictures of all different subject matter and using editing software. Photography is the art medium I can work best with. I also write lyrics, play piano and sing in my band, "Van Gogh on the Run."

Ruby V.C. Dalton-Martin
Web Site

Ruby V.C. Dalton-Martin is an artist in many forms. She has been a costume designer for 12 years. With community driven projects as well as helping with high school productions. Mrs. Dalton-Martin also creates custom jewelry which she sells around the area at various conventions. In addition to these creative endeavors. Ruby is also a singer.

For this event however, her work with photography takes center stage. Ruby has been guiding herself through learning the art of photography for the last 4 years. Taking up a passion that she shares with her grandfather Merlin Davies, she has shown at Fashion in Detritus & Issues as well as a local convention; Nuke-Con. Her esthetic leans towards architecture and nature, but strays often to various subjects that catch her eye. Ruby is married to Michael Dalton-Martin and has 2 kitties, Maeve & Orpheus.


Shari Berger


I was an Art Major in college, so of course I have a 'cubicle' day job where I dream of breaking free. I express myself through many different media and enjoy anything that I can dive into and get my hands dirty. I've taken a softer, more subtle approach to the pieces for Dreaming in contrast to the shocking multi-media pieces that were shown in Issues. I hope they are just as enjoyable. My dream is to transform the world- one brushstroke at a time.


Steve Gray
Web Site

Photography has been a life-long passion for me, but some of it can be a bit … different. I consider much of my photography to be "theme-based" – a photo that looks like there's a story behind it. Sometimes weird, sometimes macabre and once in a while, just plain silly.

Many of my favorite subjects are the Goth, Grunge, Punk and Alternative cultures. To me, these styles are original, artistic and worthy of recording to image.

Tomie Green
Web Site

An artist resides in each of us. We all have something to say. Some say it with words, some with paint, and some with voice. Some with instruments, pencil, and/or stone. For me, it is with pen, and any scrap of paper to be found.

I don't believe everyone can hear the voice of every artist. Many of those that can hear what the artist has to say, won't even agree with how it's said. But that, is their choice.

I see things in the world around us, and try to tell you, or show you what I see. I just try to do it in such a way that the viewer gets to decide it's impact. In other words, you choose what you see, feel or need from the art.

I've been married to an amazing woman for thirty years. I have two awesome daughters. I've been a teacher for twenty years, both martial arts and elementary school. I love to dance as if it were an audition. I love to sing as if no one could hear it (even when they can,) and I love to write really mushy poetry to my wife. I haven't seen all that life has to offer, but I'm looking. All of these things have made me what I am.

There is no deep, mystical meaning to my art, unless your heart finds it there. Come, take a look; see, think, feel. Hopefully enjoy, always discuss.



---
Please support these great Sponsors!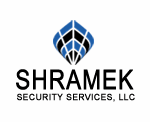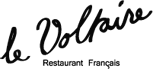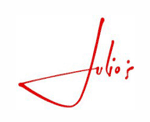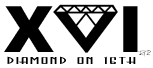 Sponsors Wanted
See your logo here

If you are interested in supporting this event please click here find out more.
Subscribe to EVENTgelical Events
You can unsubscribe at any time, Visit this group