About...




Open Call for...




Info for...




Questions? contact@EVENTgelical.com Dave @ 402-968-5963
Come Dream with us in silk and satin. Thrill to visions of whimsy and nightmare as some of Omaha's best designers strut their stuff.
Saturday, May 5 at 8 PM @ the Diamond on 16th.
Designers will walk new collections and some classic pieces, inspired by their Dreams for 2012.
Featuring the designs of Dominikat's Lee Cunningham and Jessica Wilderotter, Juantiesha Christian, Julia Kapperman, Shawntelle L. Kuhlmann, Elizabeth Schwartz, Kevin Steward and Monnie Winslow.
Want to check out the Edge of Omaha Fashion? Don't miss this incredible journey through the Reverie: Fashionable Dreams for 2012. Part of the three day art, fashion and performance event Dreaming @ the Diamond May 4, 5, and 6 2012.
Dominikat
Web Site

Dominikat is a fashion company that specializes in sub-culture based design, such as Goth, Industrial, Lolita, Steam Punk and other like genres. The company was originally founded by Designers Lee Cunningham and Josh Swain. Today the company is owned and operated by Lee Cunningham and Barry Dunne. Jessica Wilderotter jouned the company as a designer in 2010.

Designers:

Lee Cunningham

Jessica Wilderotter

Juantiesha Christian
Web Site

Juantiesha Christian is a women's ready-to wear designer from Bellevue, NE. Having always had a passion for sewing and designing, she began the journey as a child and eventually began her line SuShe by Jtracey in 2008. SuShe's clothing styles are reflected by her love for vintage clothing, eye catching patterns, texture and figure flattery. With her clothing she seeks to revive past trends and add flare to new ones. She draws inspiration from different decades over the past 100 years, in which she highly favors trends from the 1960's and on. Locally, Juantiesha has participated in a host of shows including, Fashion in Salvation and Omaha Fashion Week- Omaha's annual fashion event. In September 2010, Sushe's Spring '11 collection was featured in a runway show during Fashion's Night Out in NYC . Currently, Juantiesha strives to expand her business and continues to design for a host a clientele across the United States, as well as Canada and England.

Julia Kappenman


Julia graduated from the University of Nebraska Lincoln with a Bachelors degree in Fine Arts. Her work primarily consists of calligraphy and illumination, landscapes, portraits, figure study, still life, abstracts and non objective paintings. She works in the following mediums: oil, acrylic, watercolor/guache, air brush/spray can, charcoal, pastels, and pencil. She currently works for Allstate in the licensing department and paints on the side. She also love sewing modern and period clothes, costumes, and has assisted in a few theatrical productions in the wardrobe dept.

Kevin Steward
Facebook

Kevin Steward the owner and designer of the Threaded fashion company, is an established member of the local fashion scene as his designs have walked in Omaha Fashion Week for several seasons and other events.

Shawntelle Kuhlmannn
Facebook

Shawntelle Kuhlmann attended college at The Art Institute of Fort Lauderdale, majoring in fashion design. Her work is a little bit rock, a little bit bohemian, and a little bit vintage. This collection is a mélange of western and punk influences with a 50's rock undertone. When not sewing, she's usually baking up some vegan goodies with her son.

Monnie Winslow
Facebook

Monnie Winslow is 20 years old. She grew up in Council Bluffs, IA. She started sewing at the age of 15, self taught. Started in costuming, and then moved onto fashion as she got older. She takes inspiration from all sorts of things. Her favorite fashion subcultures are gothic, punk, and assorted vintage and Japanese street fashions. She is currently attending Iowa State University to study fashion merchandising and design.
---
Please support these great Sponsors!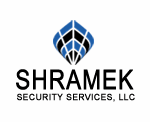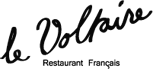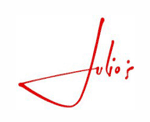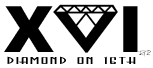 Sponsors Wanted
See your logo here

If you are interested in supporting this event please click here find out more.
Subscribe to EVENTgelical Events
You can unsubscribe at any time, Visit this group