This is a sneak preview of just a few of the pieces of art and artists that will be on display at the Dreaming show.
If you are interested in purchasing a piece, please email us with the name of the piece. Payment options are paypal or credit card.
Any pieces that are sold online will be available for pick-up on Sunday, the 18th at the show.
Photograph
Photograph
David Nesbit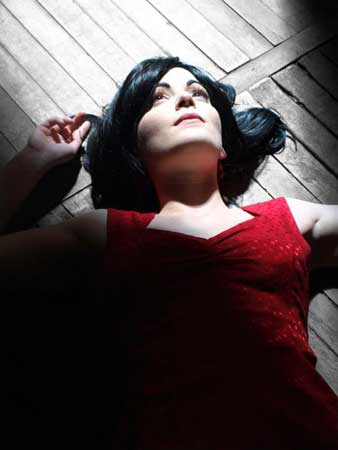 When I saw this picture all I could think of what is she dreaming about in this shot.
18" x 24"
$70
---
Dirty
Mixed Media
Mark Sabaliauskas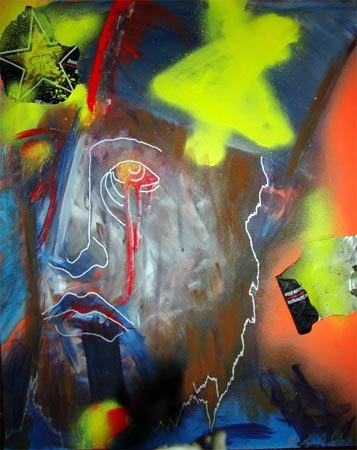 This piece features a man who wears the scars of a thousand days.
16" x 20"
$90
---
Nebraska Spring
Fiber
Megan K. McGuire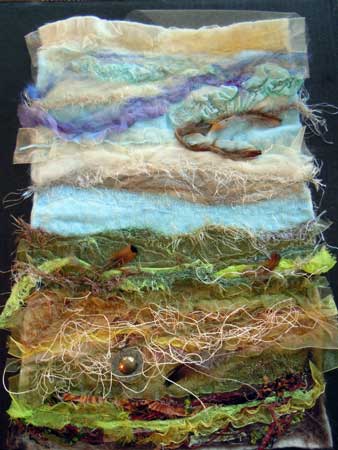 This is my Dream of Springtime in Nebraska – the fields, the birds, the volatile sky. It flows and creases like my Dreams from one texture to the next. Wool fibers, silk, various synthetics, metallic and feather accents.
11" x 17"
$100
---
Unobtainable
Photograph
Elizabeth Stayer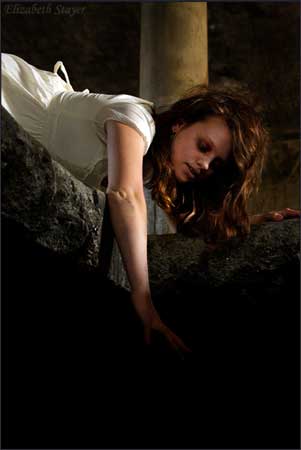 This piece is representative of dreaming for something unobtainable. I often have dreams where my goal is just outside of my grasp.
18" x 24"
$60
---
Dream?! Reality?!
Mixed Media
Brandi Bently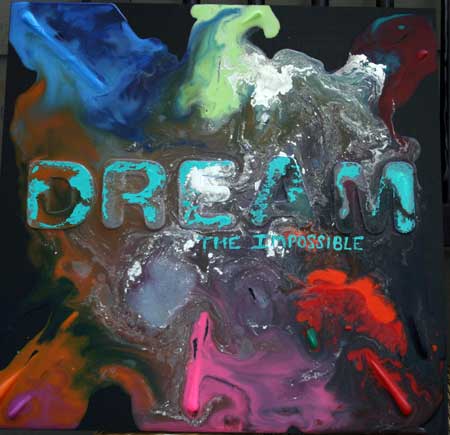 I am dreaming of the impossible, which is possible because nothing is impossible. Confusing?! no not really, just let your mind relax and take you to a place where it becomes possible. Make those scattered and confusing dreams become your reality.

The Phoenix dies only to be born again, If you look closely you will find him here,

REBORN

12" x 12"
$65
---
The Unexpected House Guest
Photograph
Jody Mitchell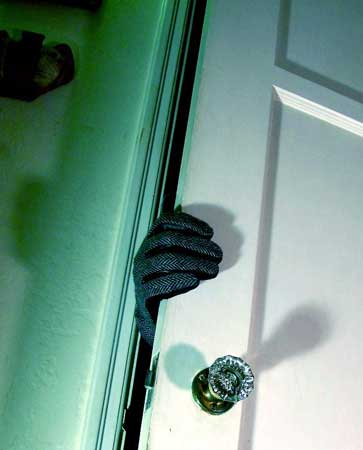 I no longer dream, not really. An occasional, disjointed or nonsensical dream may grace my unconscious state. But during my childhood and young adulthood I was very privileged to dream every night. My dreams were elaborate, entertaining, sometimes prophetic and usually nightmarish. I grew to look forward to my dream world and I miss it greatly. Every night was like attending a theatrical performance, comedies, tragedies, thrillers and the like played for my own personal benefit. There was a set of about a dozen reoccurring dreams that were my constant night time companions. It's these reoccurring dreams that I wish to focus on for this project. I will make three photographs, each photograph will capture the essence of a different aspect of the reoccurring dreams of my youth. The first photo in this series, 'The Unexpected House Guest' is my attempt to capture the feeling of dread one experiences when their bubble of perceived security is punctured by the unknown. The comfort we feel is but an illusion and like that reoccurring dream the moment of frightful realization that you are not alone and like it or not, some one or some thing is with you will, for an instant, panic even the most stalwart of souls.
8" x 10"
NFS
---
Cleansed by Fire
Photograph
Ruby V.C. Dalton-Martin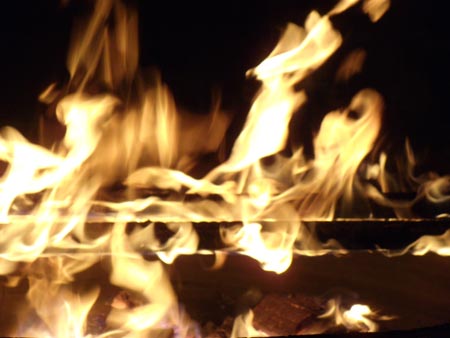 I often have dreams of fire and the cleansing ability of fire. The way it tears down just to make way for new life after it is gone.
20" x 16"
$60
---
Spirit Child
Photograph
Steve Gray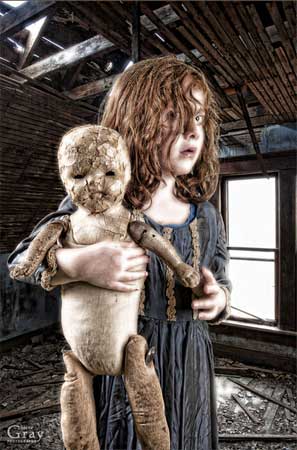 The dreams of a Spirit Children conjure up nightmarish toys.
13" x 19"
$65
---
Inevitable
Digital Illustration
Dillon Stienike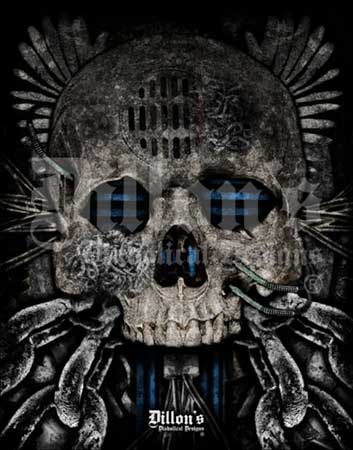 Eyes vented open.
Soul chained in position.
Connection is genuine.
De-evolution is inevitable.
11" x 14"
prints $25
---
Hiveminded
Watercolor and India Ink
Joseph Iovino

This apocrypha encapsulates how sometimes an idea or a dream can consume us. Said idea or dream might be rooted in the best of intentions but when that dream or idea doesn't grow as desired, things become chaotic fast. It gets into our head and starts to multiply, then it decides it has a mission. It begins buzzing, swarming around our minds like a disturbed nest of bees.
9" x 23"
$120
---
Secret Garden
Photograph
Brenda Turner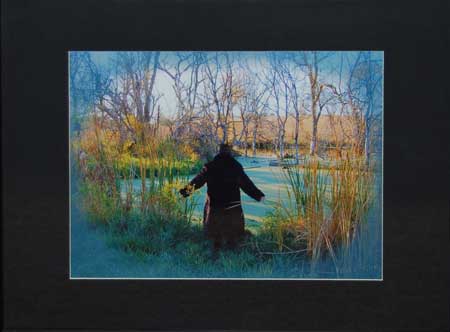 I dream of a hidden, magical place.
A quiet sanctuary.
I dream of a secret garden.
14" x 11"
$42
---
The Great Lady
Acrylic w/Glaze
Kelsey Leinen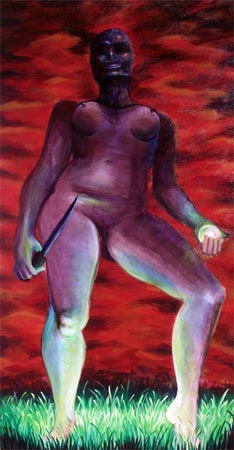 Death appears in many forms throughout our lives to plant the seeds of new beginnings, to sever old ties, and to create new life in place of old life. "The Great Lady" presents this basic but integral wisdom using imagery found in dreams and folktales.
28" x 55"
$850
---
Clean Slate
Photographs
Paul Heft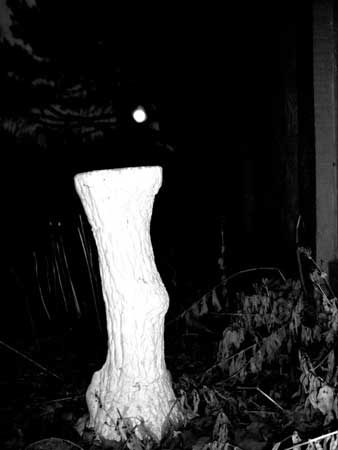 "Clean Slate" is meant to represent the stoic, quiet nature of moving on with darkness and plant decay at its base. The pedestal is meant to contrast starkly with the background. The glowing, tiny moon in the background suggests hope. I am dreaming of the nights where you must be strong during its quiet moments.
---
Compagnonnage
Photograph
Chris Barnes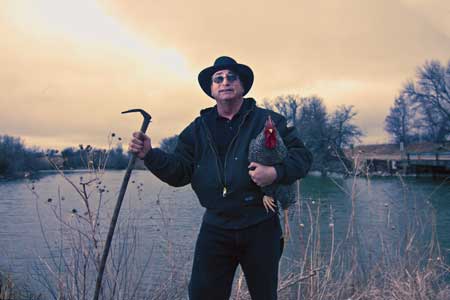 A dream providing companionship between a man has with his pet does not always follow traditional roles. A rooster can become a welcome friend and light up an otherwise dark period.
18"x23.5" double matted wood frame
$300
---
Dreams and Consequences
Oil Pastels
Jeff Mack
A little bit of the past and a little of the future.
20" x 16"
$150
---